The crazier side of Sears.
July 26, 2007 at 4:51 pm jennyistrendi 5 comments
I have weird memories involving Sears stores.
I went to a driving school that was on the top floor of a Sears store. The instructor was a guy who was a bartender by night, teacher by day, and driving instructor in the few hours in between. The memory that rattles me the most is when he gave us tips on how to not get arrested if you're pulled over for a DUI. One of his tips: Keep peanut butter in the car and shove a bunch in your mouth when the police pull you over for a suspected DUI. (Most of the class was 15 and horrified.)
I think I remember hearing he was fired soon after our class was over.
In a quest to cleanse my mind of only remembering Sears for oddly out-of-style clothes and a crazy driving instructor, I browsed Sears.com this afternoon.
Some of the clothing items were not surprising.
(Exhibit A: I love America shirts)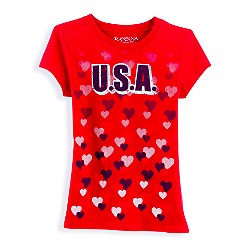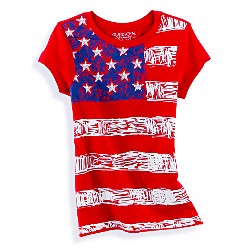 (Exhibit B: Annoying screen print tees that cater to overtly aggressive teens.)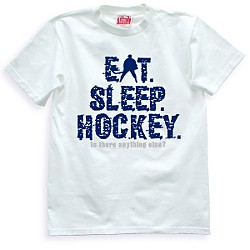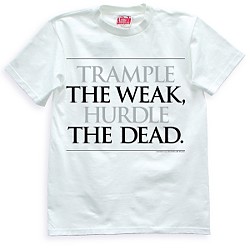 (Exhibit C: Too much Disney)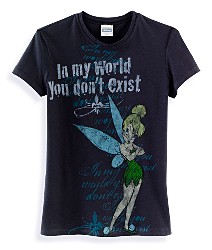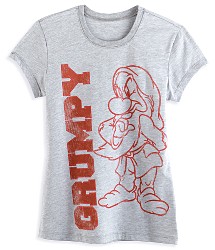 (Exhibit D: Something resembling pantaloons or knickers or something.)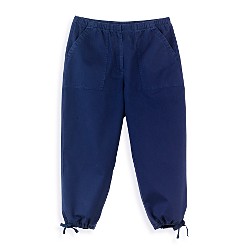 All of the above are 'expected' for Sears. But I found a few things that were unexpected, even frightening, even for Sears.

(Exhibit A: Banana-peel-esque cropped overalls.)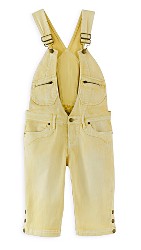 (Exhibit B: Ruched, cropped, AND quasi stone-washed capris. Free belt thrown in.)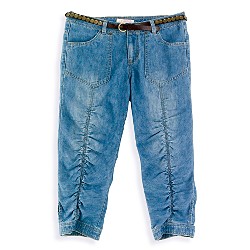 (Exhibit C: Harley Davidson Boots for Juniors…girls. The kind of girl that swaggers, chews, and apparently rides a Harley.)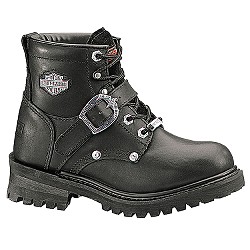 In my attempt to cleanse my memories of Sears, I failed miserably and probably worsened the damage. I'm pretty sure I'll have nightmares involving those overalls and my driving instructor.
Thanks for nothing, Sears. Thanks for nothing.
-Jenny
Entry filed under: Fashion no-no's, Jenny, Shoes, Shopping.